Indulge in Our Exquisite Wedding Menu Packages
Thank you for requesting the menu and pricing information from Carmen's Country Inn and Gardens. We are a private and unique reception site, with all of our attention given to the smallest of details, ensuring that each moment of your reception is what you have envisioned for your ''special day."
The menu selections that we have enclosed are only a small part of what we create here. They are some of the most popular package requests. All pricing reflects the type of menu you select, the number of people that are attending the reception, the hours of bar you require, and even the day and time of year.
Most of our packages include Butler Service for your hors d'oeuvres selections. These are served in the beauty and tranquility of our "one of a kind" fountain gardens, as well as the inside seating area. Also included a champagne toast, a signature beverage that reflects our celebration for the Bride and Groom, set up on the garden veranda during cocktail hour, soup or your choice of salad, your entrée selections, side dishes, and dessert selection.
We even give you a gift of a wedding cake (you may select from 60 different styles), one of the many gifts you'll be receiving on your wedding day.
If you have a budget and a vision, we can help make your vision into reality. We are committed to fine food and good service provided at a "one of a kind" reception site. Enjoy our beautiful cedar-wood deck, which is just off our dance floor. Perfect for dancing under the stars!!!
We have put together our team of professionals who have all worked with us over the years. They are top in their field. Please contact them and let them know that we are proud to refer them.
Please remember, there is never a charge for the use of our fountain gardens, whether for your wedding nuptials or wedding photos.
We look forward to meeting you soon!
Celebrate Your Love Package!!
Ceremony on the Grounds
Passed Appetizers:
Please Select 2:
Summer Tomato Brochette
Chicken Tenders w/ BBQ Sauce
Mini Chicken Cordon Bleu Bites
Mini Potato Pancakes
Dinner Celebration;
Tossed Salad
Choice of 2 Entrees:
Baked Potato Stuffed Chicken Breast With Carbonado Sauce OR Chicken Cordon Bleu
Chicken Breast Marcella in a rich Marcella Wine Sauce
Chicken Breast Francaise in a Butter Lemon Sauce
Top Roast Round of Beef With Burgundy Wine Reduction
Stuffed Eggplant Milano Tender Eggplant Stuffed With Italian Cheese
Flounder Piccata OR Stuffed Flounder With Crab Meat
All are served with potatoes and vegetables.
Your wedding cake is included.
Charcuterie Board
Tossed Salad with Cranberries, Walnuts, and Blue Cheese and Our House Dressing
Please Select 2 Entrees
(We will need to know  the amount of each entree you would like us to prepare ahead of time.)
Grilled Chicken With Basil Pesto, Red Peppers, and Mozzarella Cheese
Grilled Shrimp Kabobs
Roulade of Pork Filled With Mushroom Stuffing
Tornados of Beef in a Red Wine Deduction
Summer Vegetable Mix
Roasted Rosemary Potatoes
Homemade Fruit Cobbler
Coffee, Tea, Roll, and Butter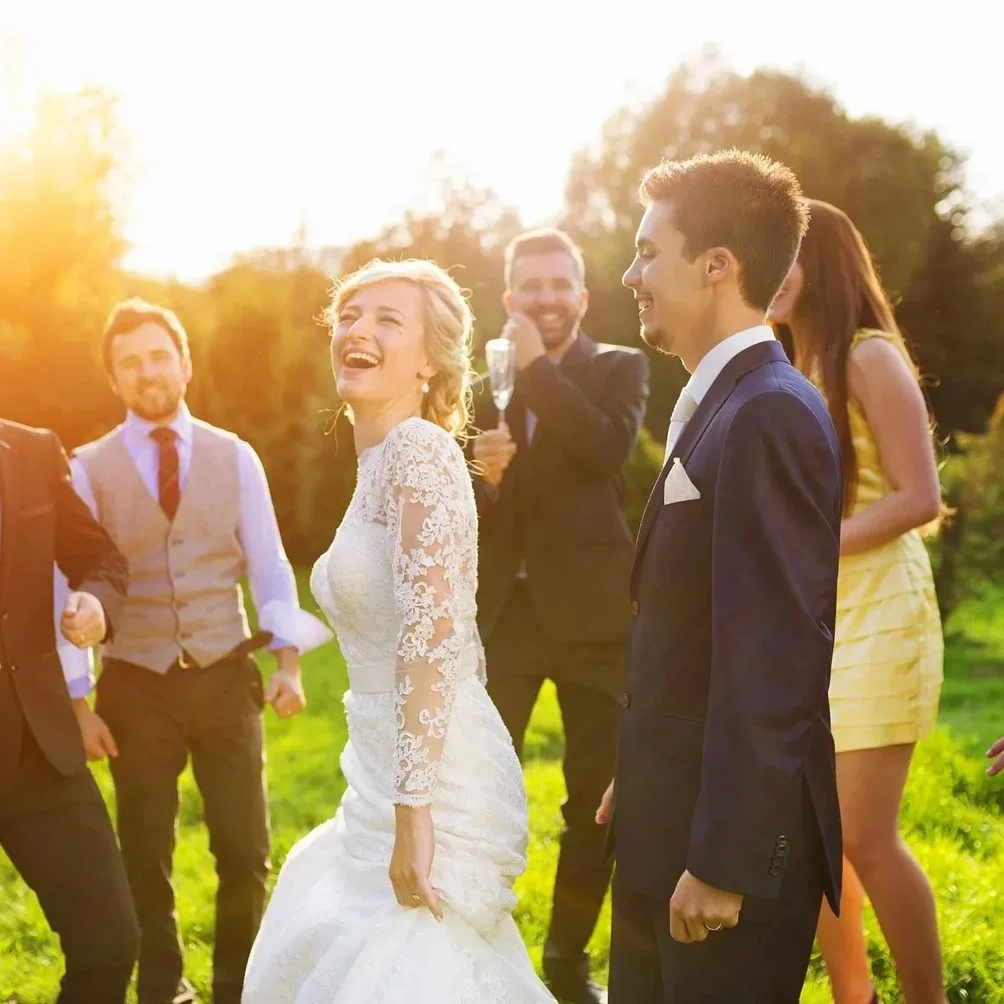 Appetizers
Please Pick 2:
Charcuterie Board with Fresh Fruit, Cheese, and Meats
Blackened Shrimp and Avocado Bites
Caramelized Onion, Roast Beef, and Feta Cheese Bites
Salami, Cherry Tomato, Ciliegine Cheese, and Fresh Basil Skewers
Small Bites Celebration Menu
Please Pick 3:
Smoked Pulled Pork Sliders
Grilled Shrimp Kabobs
Grilled Veggie and Pasta Salad
Grilled Meatball Kabobs
Chicken and Summer Veggie Kabobs
For Desserts:
Small Cake for the Wedding Couple, Cupcakes for Guests
Open Bar:
4 Hours, Beer, Wine, and Soda, Plus 2 Specialty Drinks
Wedding Ceremony Site Use Free of Charge
Carmen's Hors d'Oeuvres and Appetizer Service:
Butler Service 
Sea Scallops Wrapped in Bacon 
Batter-Dipped Shrimp 
Chicken Tenders 
Hot Pepper Poppers 
Assorted Batter-Dipped Vegetables 
Tiny Potato Pancakes 
Breaded Mozzarella Sticks 
Cocktail Meatballs 
Mini Crab Cakes 
Chicken Cordon Bleu Bites 
Grilled Cheese with Tomato Bites
All are served with cocktail sauce and honey mustard dipping sauce.
Butler service of our canapes include: 
Cheese • Olive • Hot pepper • Bacon • Onion 
All are served on toast points.
Other Suggestions:
Coconut Shrimp With Piña Colada Dipping Sauce 
Lobster Phyllo Bites With Curry Dipping Sauce 
Seafood Tartlets (Shrimp, Lobster, Crab, and Scallops) 
Crab Stuffed Mushroom Caps 
Franks in a Blanket 
Lamb Lollipops With Mint Dipping Sauce
Filet Mignon Brochette: Little bites of filet on brochette served with Horseradish sauce, roasted red pepper, and mozzarella cheese.
Mediterranean Brochette With Spanish Onion, Plum Tomatoes, and Feta Cheese 
Fresh fruit and cheese platters are also available.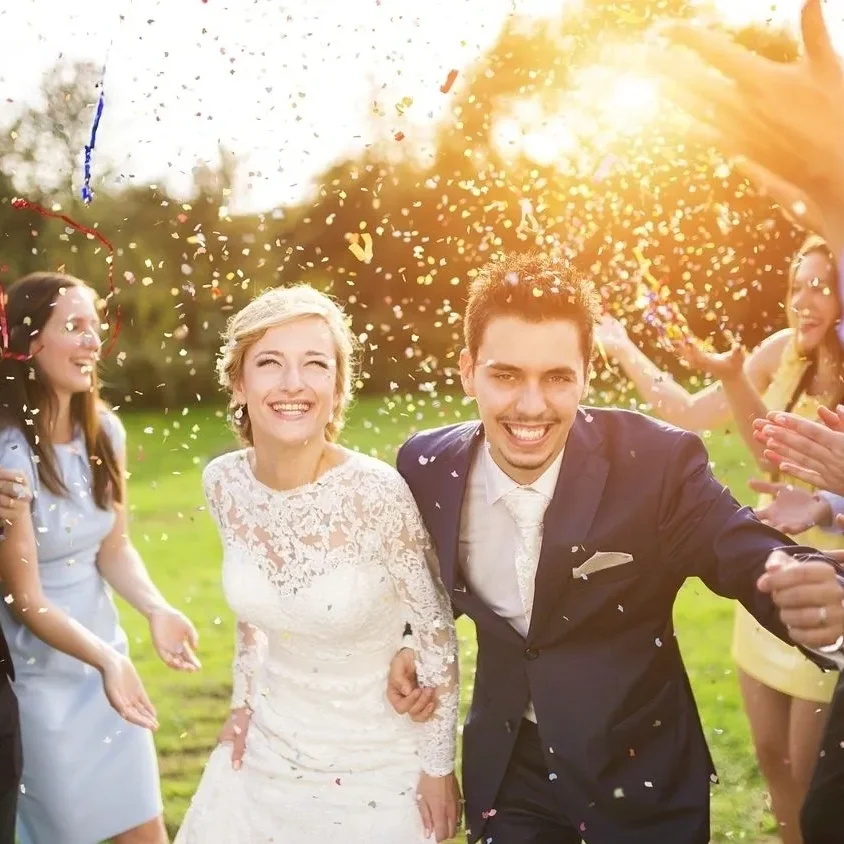 During the first hour of your reception, your guests will be welcomed by our butlers serving hors d'oeuvres, a signature beverages and open bar will be available following on the outside veranda or inside the seating area next to our huge fireplace hearth.
The open bar will be serving premium liquor, cream drinks, wine, and two kinds of beer, soft drinks, and juice drinks, with all of the popular drinks of the day mixed upon request. Bar service in most plans lasts for four hours.
One of the hottest trends in the hospitality/wedding industry is "getting personal." We pride ourselves on creating specialty drinks that reflect our brides and grooms. We can incorporate this neat idea into your "special day." The possibilities are endless. We can help you with some great ideas!
The Perfect Setting for Your Special Event
Platter Style Service A
Soup Du Jour
Or
Tossed Salad Greens With Our House Dressing
You May Select Two Entrées
Petite Filet Mignon Served With Sautéed Onions and Mushrooms
Prime Rib of Beef Au Jus
Filet Tips of Steak Served in Marsala Wine Sauce With Portabella Mushrooms
Steak Chausher Tender Medallions of Filet Mignon Sautéed With Spinach
Fresh Roma Tomatoes and Portabella Mushrooms Served in Sweet Red Wine Sauce
Vegetarian Entrée: Fresh vegetables sautéed in white wine and garlic sauce served over homemade pasta.
Chicken Carbonara: Full breast of chicken in a parmesan and bacon sauce.
Chicken Francaise: Tender breast of chicken in a light wine and lemon butter sauce.
Chicken Piccata: Tender breast of chicken served in a lemon and butter sauce with capers.
Chicken Marsala: Tender breast of chicken served in Marsala wine sauce with portabella mushrooms.
Chicken Cordon Bleu: Stuffed chicken breast with baked Virginia ham and Swiss cheese.
Chicken Asiago: Tender medallions of chicken served in Asiago cheese cream sauce with fresh spinach and Roma tomatoes.
Chicken or Veal Pomodoro: Tender medallions or chicken or veal in a cream vodka sauce covered with fresh Roma tomatoes.
Roast Porketta: Center-Cut Pork Chop Served With Sweet Roasted Garlic
Roast Pork Marsala Served With Marsala Wine Sauce and Portabella Mushrooms
Autumn Pork Loin: Center-cut pork chop served with brandied cider apples and onions in an apple jack brandy sauce.
Stuffed Flounder With Lump Crabmeat in a Lite Cream Sauce
Butter Crumb Filet of Sole Served With Butter and Lemon
Whipped Potatoes
Tiny Red Potatoes With Garlic and Rosemary
Seasonal Vegetable
Desserts
Your Wedding Cake Served
Fresh Fruit Cobbler Served With Ice Cream
Cherries Jubilee
Strawberry, Chocolate, or Cream De Mint Ice Cream Parfait
Italian Rum Cake With Ice Cream
Warm Fudge Brownie Sundae
In most of our packages, your wedding cake is a gift from us to you with a $1000.00 savings.
All of our dinners are served with homemade bread and butter, coffee, and tea.
Hors d'Oeuvres
Please Select Three:
Sea Scallops Wrapped in Bacon
Mini Crab Cakes
Mini Chicken Cordon Bleu Bites
Rolled Turkey and Bacon Jalapeno Poppers Chicken Tenders
Filet Mignon Brochette
Summer Tomato Brochette
Mini Italian Meatballs
Platter Selection:
Served Before the Meal:
Tossed Baby Field Greens
Please Select Two:
Chicken Francaise
Chicken Marcella
Chicken Piccata
Top Roast Round Beef in Au Jus
Steak Tips and Mushrooms in a Burgundy Wine Sauce
Stuffed Flounder With Crabmeat
Baked Salmon With Champagne Butter Sauce
For Vegetables, Please Select Two:
Whipped Potatoes
Tiny Red Potatoes Polenta
Wild Rice
Vegetable Seasonal Medley
Dessert
Your Wedding Cake Served
Coffee, tea, rolls, and butter are included in this package.
Appetizers
Jumbo Shrimp Cocktail
Lump Crabmeat Cocktail
Fresh Fruit Cocktail
Pasta Enhancements
Homemade Manicotti or Ravioli Pasta Stuffed With Ricotta Cheese and Romano Cheese
Homemade Tortellini Milanaise Pasta Stuffed With Cheese Served in Cream Sauce With a Touch of Demi Glaze
Ziti Served in Cream Vodka Sauce
Soup Enhancements
Italian Wedding Soup
Cream of Mushroom or Broccoli
Crabmeat Bisque
Italian Tortellini
Intermezzo
Fresh Citrus Ice
Lemon, Lime, or Tangerine Ice
Entree Enhancements
Surf and Turf 8 Oz Lobster Tail and a 6 Oz Filet
T-Bone Steak 16 Oz Cut
Shrimp or Chicken Scampi Served Over Rice
Pork Tenderloin Center-Cut Wrapped in Bacon Drizzled With Honey Mustard Sauce Served Over Sautéed Apples
Carmen's Catering
Why not add something special and different to your reception package?
A chocolate or cheese fondue fountain can be added to your reception plan for a tiny fee.
The chocolate or cheese fondue fountain creates a beautiful effect for a different presentation for any occasion.
Chocolate Fountain Enhancement
Carmen's will provide fresh fruit, pretzels, marshmallows, pound cakes, potato chips, and cookies for your chocolate fountain.
Charcuterie Board with Fresh Fruit, Cheese, and Meats
Carmen's will provide fresh fruit and veggies, pretzels, and crackers for your cheese fondue fountain.
Italian Dessert Enhancement
Homemade Italian cookie trays, made from Carmen's Bakery and Deli for each table decorated in your wedding theme.
Italian pastry Viennese table complete with a chocolate fountain and coffee service — a must for that sweet ending to your perfect meal.
Speak to our banquet consultant for other great ideas.
We also offer End of Evening Goodie Bar
Tacos
Hoagies
Pizza
Wraps
Hot Dogs