Your Happily Ever
After Starts Here
Indoor and Outdoor Countryside Wedding Venues
The Perfect Rustic Wedding Venue in Pennsylvania
Located in the heart of the Pocono Mountains on Freedom Road, Carmen's Country Inn and Garden offers a secluded and sensual setting to host a remarkable wedding and reception within the rural community of Drums, Pennsylvania.
Entertain guests and enjoy cocktails at our outdoor bar and grill or hold al fresco wedding receptions at the pavilion. Our venue provides a romantic turn-of-the-century backdrop reminiscent of charming English manors, surrounded by lush woodlands, towering trees, and serene mountain views.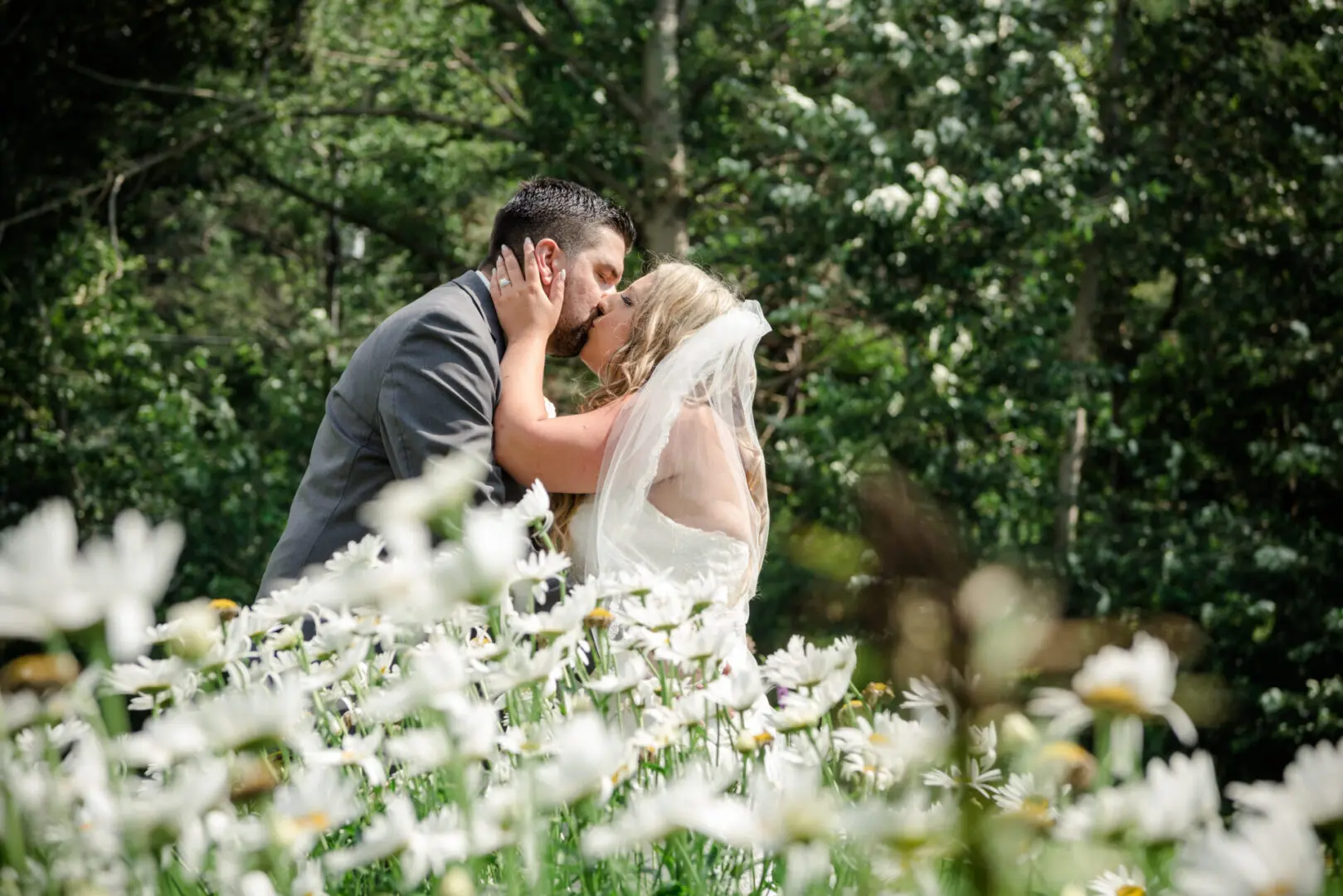 A Romantic Great Gatsby-Inspired Venue
Experience the stunning tin and copper ceiling tiles, Tiffany lamps, and beveled glass of our English Manor. We offer a perfect indoor venue for a wedding ceremony or reception, with a charming atmosphere that exudes elegance and sophistication.
Whether you are planning a grand, formal evening or an intimate, casual gathering, we have several outdoor ceremony spaces to choose from, each featuring natural details and elegant touches such as stone fountains and courtyards.
Our venue is also equipped with a spacious banquet hall that offers ample room to wed, dine, and celebrate into the evening. You can comfortably accommodate all your family and friends in one stylish setting.
Reach Out to Us for the Perfect Wedding
Exchange your vows surrounded by all your loved ones beneath a lush canopy and towering trees. Allow us to make your wedding dream a reality.